I want to make all the strokes in a glyph thinner.
If the strokes are all horizontal or all vertical, I can scale horizontally or vertically to get this effect. But what if there are curved or diagonal strokes?
I am enclosing a screenshot of math union, U+222A, in Noto Sans Symbol 2 (as .ttf)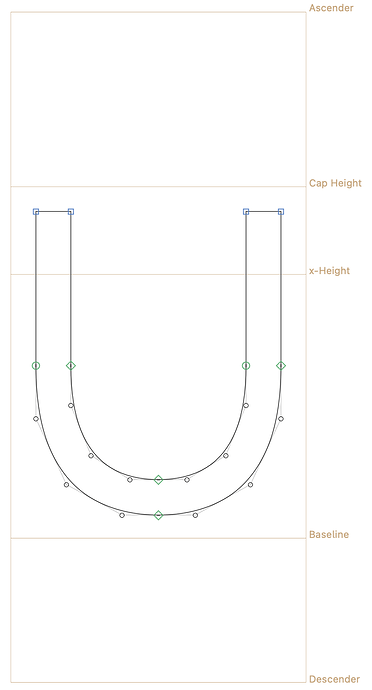 I would like the strokes in this to be a lot thinner. What is the best way to do that?