I have set up some #exit and #entry anchors in some recurring components. For some reason some combinations of these components give the main glyph wrong sidebearings. With some instances they become 0 width, with others just odd cut-offs. I am using these same components in a bunch of glyphs, but only some are affected by this wrong width calculation; I struggle to see the logic when this happens.
Isn't #exit - #entry supposed to use the sidebearings of the outermost components, and add the widths in between by simply connecting every #exit to the next component's #entry?
Some of the anchors I've set on the width extrema of the glyph but this should not matter, right? (Mid-way apply this logic to all, once the components automatically align everywhere correctly, no other reason)
See here: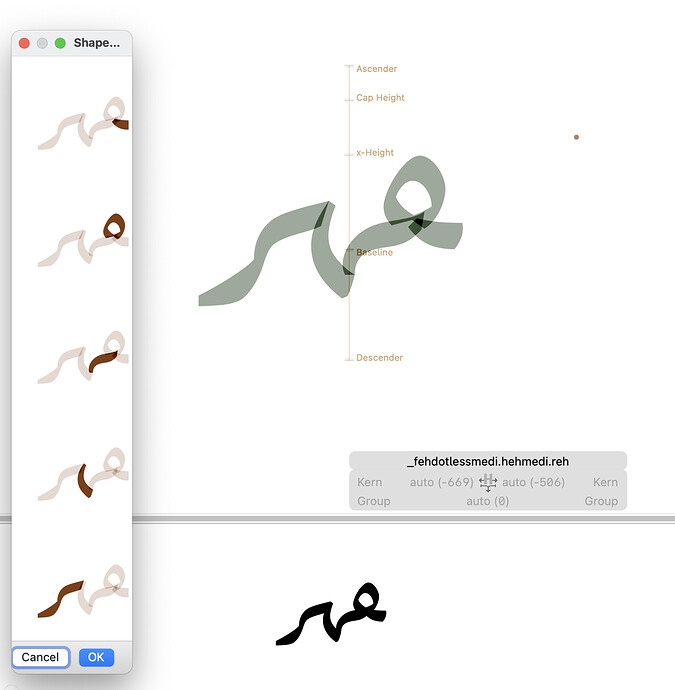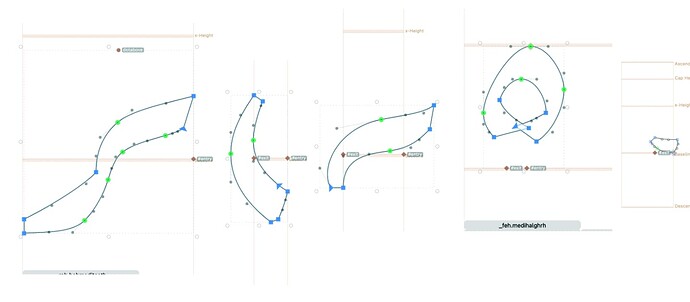 Using version 3.1.2 (3149).