I was trying to create an svg-based font (transparent bitmap svg images as glyphs) but it doesn't seem to work.
Either I'm missing something or there is a bug or creating such a font is not supported by Glyphs (yet?).
After setting up metrics on a master layer, placing an svg image on "svg" layer, exporting font, the way it displays in Photoshop/Illustration is weird. The glyphs width and height are no set properly.


Also, if trying to open an svg-based OTF file created in Fontself, I'm getting this error.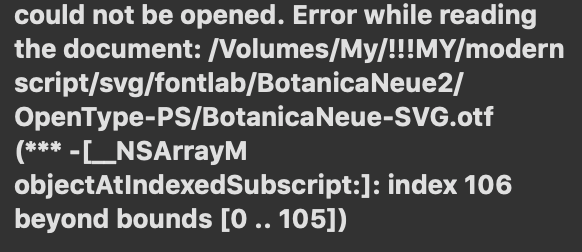 Surprisingly FontLab handles this file well enough to continue working with the font and exporting it properly.
Any idea if it's going to work in Glyphs?