Hi Glyphers !
It's been a while… and I'm still working on my variable font

I fully expect to publish it soon, and I have a question for you guys :
I saw that most of the variable fonts are sold with "static" styles (probably for those using incompatible softwares)
So I would like to create static styles for my font too. It's a 2-axis font (width & weight)
Each axis value goes from 200 to 1000.
Right now, I created some extreme positions and some intermediate ones when needed.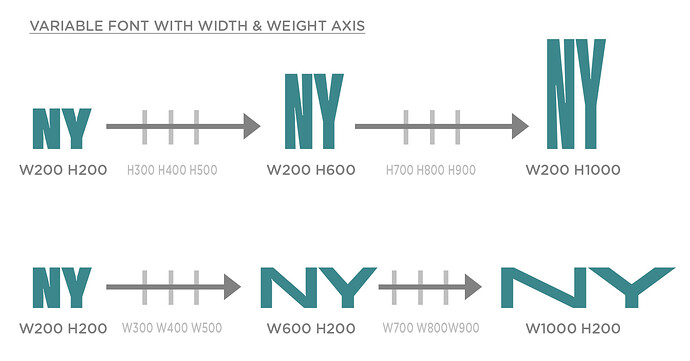 My question is simple : Do I have to create instances for each of the static fonts I want ?