First of all this question is not related to Glyphs app. More about how Adobe handles Private Use Area glyphs.
Here is a screenshot showing how things are: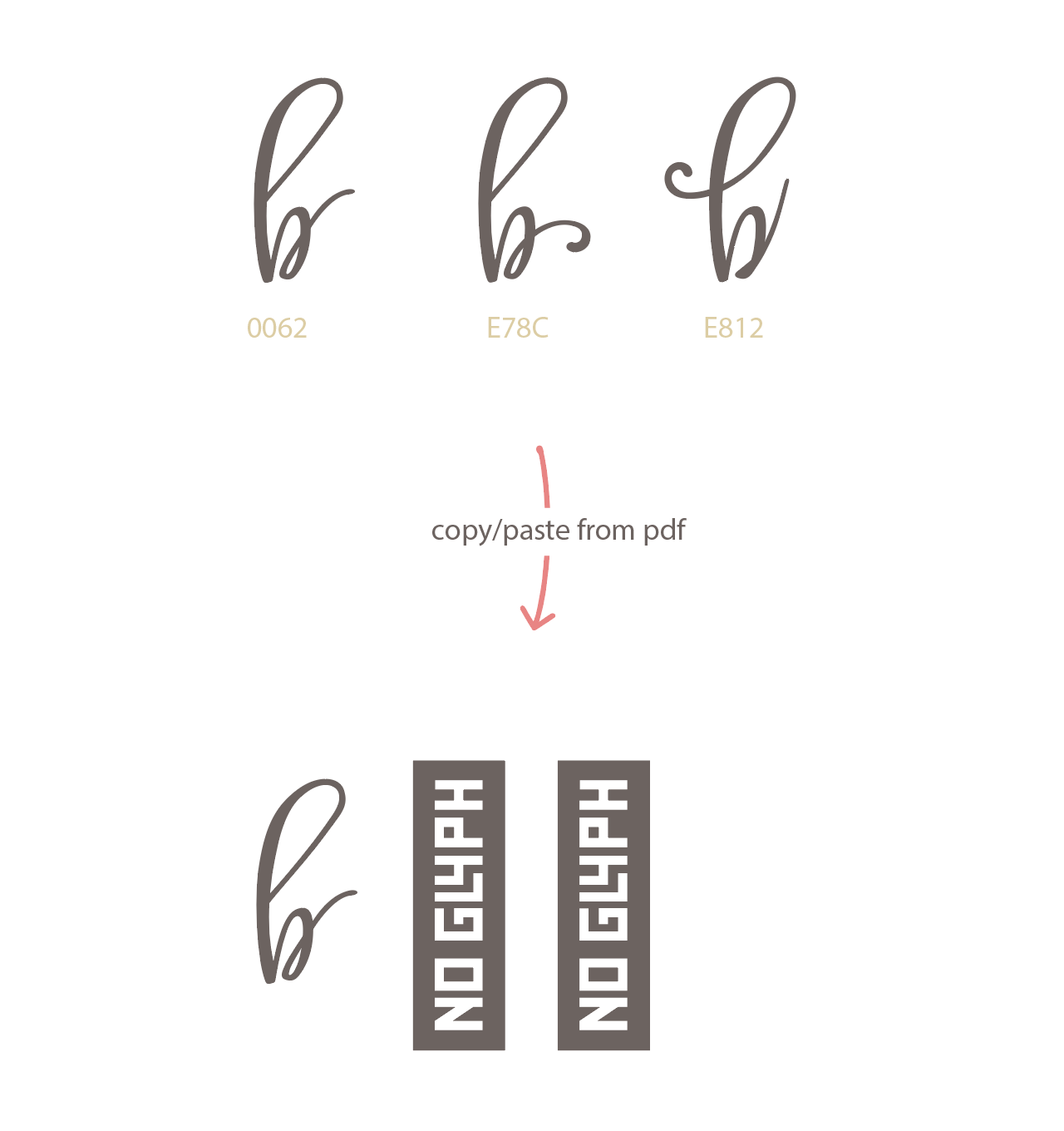 There are three letters: b and two of it's alternates each of them has unicode value assigned. Everything looks fine in pdf.
BUT if I want to copy/paste from the pdf, Adobe Illustrator doesn't recognize the two alternates.
Does anybody knows if there is a way to fix this? Perhaps some settings in either Illustrator or Acrobat?
What I'm trying to achieve is, for a font that has a lot of alternates, have all the glyphs listed in a file so users can copy/paste from the pdf into a document instead of surfing the PUA table looking for the alternate glyph they need. Surfing might be not that bad but if the font is layered and not all layers are easily recognizable (lets say it's a shadow or a kind of letterpress effect fill…) - this can be a nightmare…