I have added a sketch scan to the Foreground from Menu → Glyph → Add Image. Then I position it, scale, and lock. Image location is /Images/IMG_E2600.jpg related to the .glyphs file.
After save and reopening the project, the image is disappears and only the broken icon is displayed. However I still see the image name, its position and scale.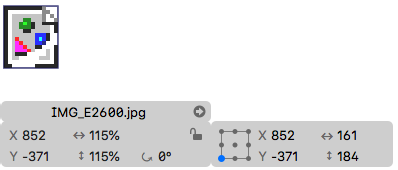 It would be nice if there will be an option in the context menu like "Update image link" or "Find image", because when I re-Add Image manually, I need to adjust its position and scale again.
Glyphs version is 3.2 (3226).
Both project and image are on HDD. And a macOS and Glyphs app are on SSD. Don't know if it is important but when opening the project it takes about 1 second to wake up the HDD disk (I hear the sound how HDD start working).