Hi there,
I am quite tilled to see the implementation of Variable Font in InDesign 2020.
However we have a problem.
When we use our Variable Font in InDesign with the sliders it always shows the Interpolation Value, like:
[Weight-470.000 Thin Thin]
The interpolated font-weight will not be shown.
Then it can not find the font-weight any more.
The font-weights can be use only with in the weights drop down.
Here is a screencast gif: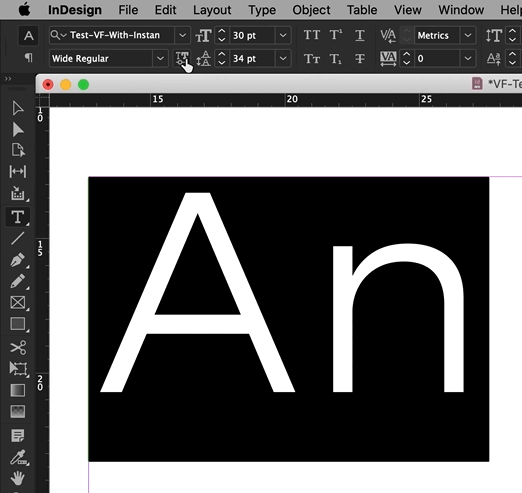 This error only occurrences if we leave the instances in the font.
When we export a Variable font with no instances then the bug is not present.
Strangely in Illustrator 2020 it works as expected with both our font-file.
There are plenty of fonts which do not have this bug.
So it has to be our file.
We upload a Glyph File plus the to exported Variable Fonts (one with instances the other without instances)
Test_VF.zip (12.4 KB)
Thank for having a look,
TypoTypo